5 Ways to Keep a Heavenly Perspective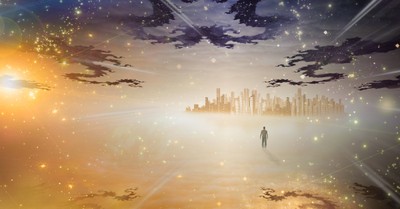 By Julie Sanders, Crosswalk.com
Whether it's a new year or a new day, most of us try to meet it with a fresh perspective.
For people of faith, we aim to keep a heavenly perspective. Try as we might, it seems the world works against us.
Morning notifications alert us to overnight developments in our nation, our community, and our family. How do we think in a godly way about life in an ungodly world?
With a mixed bag of media sending information across our mental screens, the stuff of earth has a way of hijacking our best intentions. It's not easy to think God's thoughts about the issues of the day or the lives we lead. Without a heavenly perspective, it's impossible to live like Jesus as spouses, employees, parents, leaders, or neighbors.
To see what the Bible says about this problem plaguing all of humankind, I looked to see what God's word has to say about how to keep a heavenly perspective.
Before we lean into wisdom for the way we think, let's define perspective. Merriam-Webster says perspective is all about how we see things, especially how accurately we see them and how significantly we see them.
Perspective is, "The capacity to view things in their true relations or relative importance." Do we see things as they really are and as important as they truly are?
A heavenly perspective sees life and its parts how God sees them and how significantly He sees them.
Here are 5 ways to keep a heavenly perspective.
Photo Credit: ©iStock/Getty Images Plus/bestdesigns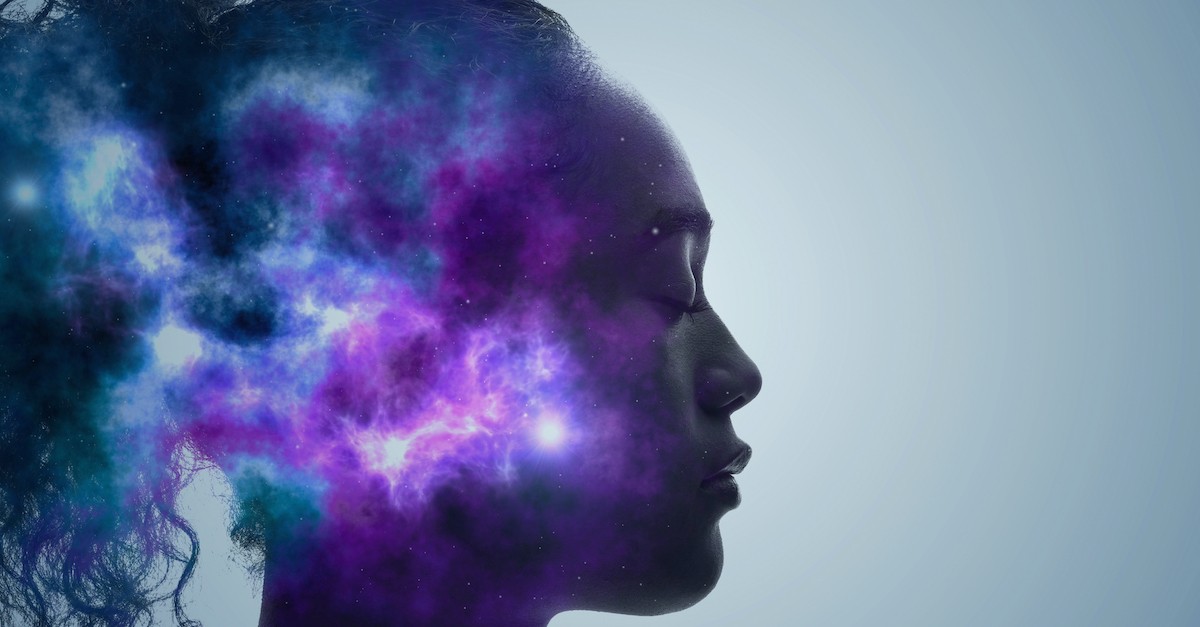 1. Think Big Picture to See God's Way
It's easy to see what's in front of us with a short-sighted view leading to tunnel vision. We only see a small slice of time and purpose. We need to consider how our limited view fits into God's big picture.
"I am God, and there is no other; I am God, and there is none like me. I make known the end from the beginning, from ancient times, what is still to come. I say, 'My purpose will stand, and I will do all that I please.' From the east I summon a bird of prey; from a far-off land, a man to fulfill my purpose. What I have said, that I will bring about; what I have planned, that I will do" (Isaiah 46:9b-11).
God has a heavenly purpose for events we watch play out on earth. Though His thoughts are beyond ours, we can be intentional about pausing to ask how God is working. How do issues of our day fit into His divine design?
God uses every circumstance to draw people to Himself and add to His glory among all nations. His ways are beyond our ability to understand. Still, His Holy Spirit uses His word, inspired and preserved, to give a glimpse of His heavenly outlook on our lives.
"Oh, the depth of the riches of the wisdom and knowledge of God! How unsearchable his judgments, and his paths beyond tracing out!" (Romans 11:33)
When we see events scrolling across our screens, it's easy to fix our eyes on how it looks from where we live. But with God's help, we can look through the lens of His truth to see the bigger picture and the higher purpose behind life here and now.
Photo Credit: ©GettyImages/metamorworks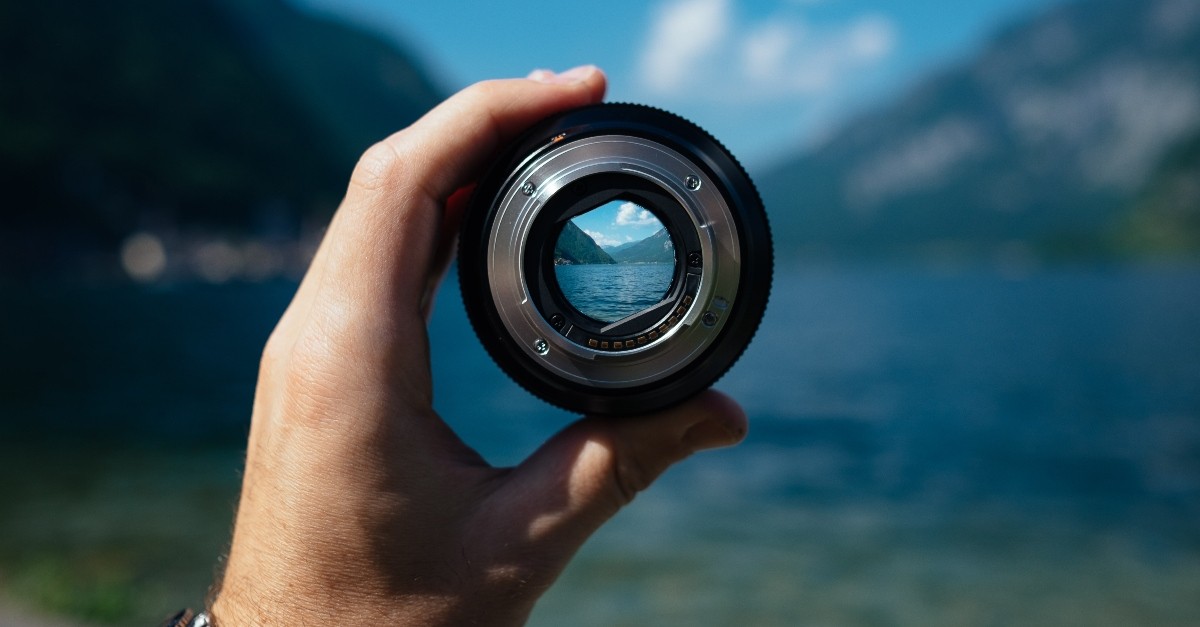 2. Clear Away Distractions for a Heavenly Focus
It's hard to look through the lens of truth with distractions in the way.
Thoughts enter visually through texts, apps, television, websites and old-fashioned printed formats. Other thoughts find their way in audibly through podcasts, music, more apps, phone calls, real conversations, and environmental sounds.
Without boundaries on who, what, when, where, and how we receive input, overload is unavoidable. No one curates the combination of stimuli we receive.
If we find ourselves unable to see from heaven's view, we may need to clear away distractions. Start with one of these five steps.
Identify the top 3 sources that most often hijack your perspective.
Take an inventory of information sources where you subscribe.
Consider only keeping subscriptions with a heavenly perspective.
Create a list of simple boundaries to practice keeping your perspective heavenly.
Ask God to make you aware of distractions from His perspective.
Information piles up and clouds our view. Just one may be a speck in our sight, but many images, opinions, and events create clutter in an otherwise clear perspective.
Even a flood of good messages collect like a barrier of layers through which we see the world. These compete with our pursuit of an unobstructed understanding of God's viewpoint.
"For my thoughts are not your thoughts, neither are your ways my ways, declares the Lord. As the heavens are higher than the earth, so are my ways higher than your ways and my thoughts than your thoughts" (Isaiah 55:8-9).
If we want to see like God sees, we have to clear the overwhelming flood of earthly input.
Photo Credit: ©Unsplash/Paul Skorupska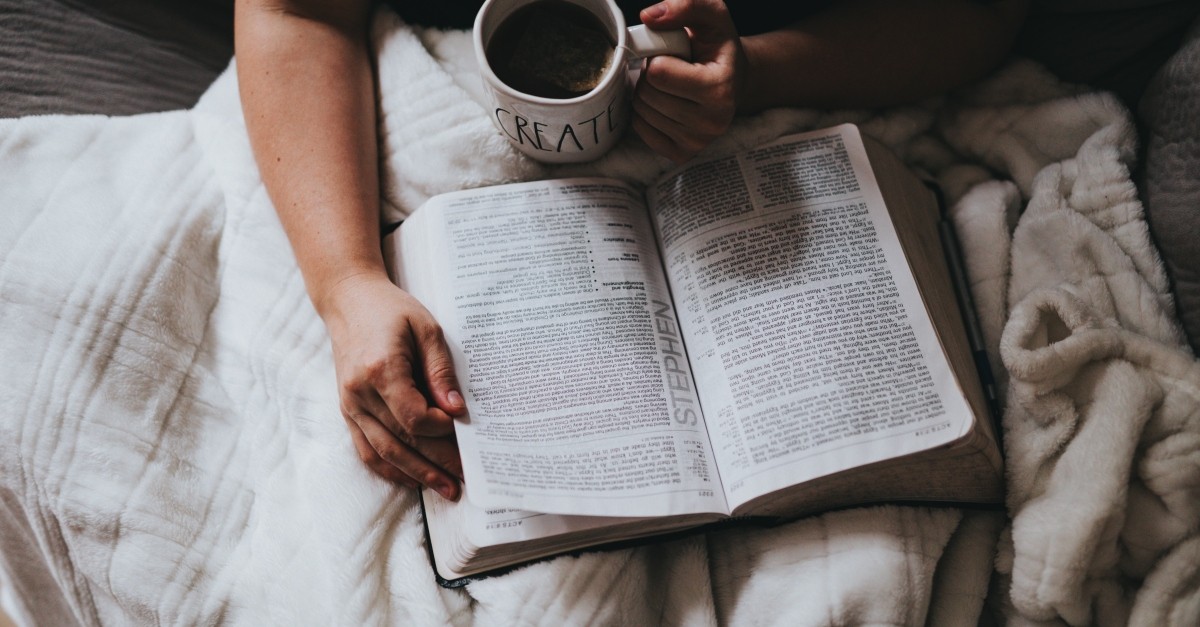 3. Compare Earthly Things to Heavenly Truth
After an inventory of information and influences, it's time to evaluate them with God's word. By comparing earthly things to heavenly truths, we become more consistent in seeing with a godly view of life's circumstances and their significance.
"Why, you do not even know what will happen tomorrow. What is your life? You are a mist that appears for a little while and then vanishes. Instead, you ought to say, 'If it is the Lord's will, we will live and do this or that'" (James 4:14-15).
To keep a right view of our lives, we need to see where events fit with God's divine purpose. We don't know the details of our future, but we know our current state isn't our permanent state. We know our flesh is temporary and our lives dependent on God's plans.
Whether we contemplate a health decision, a parenting decision, a relationship commitment, a professional choice, or a response to authority, our current conduct fits into the context of eternity.
Truth puts life's parts into perspective—God's perspective.
Since the bulk of our lives will be lived in eternity, earthly decisions deserve to be driven by values of our heavenly home. Trophies, titles, arguments, and opinions take on different value when we see earthly life as a mist.
While it's easy to get sidetracked by what the world loves, a divine glimpse of where this life fits changes everything. Not only does heavenly insight impact our future someday, but it impacts our present day.
As we parent, worship, save, serve, speak, work, act, advocate, and love, we see earthly investments through the filter of heavenly returns.
Photo Credit: ©Unsplash/Nathan Dumlao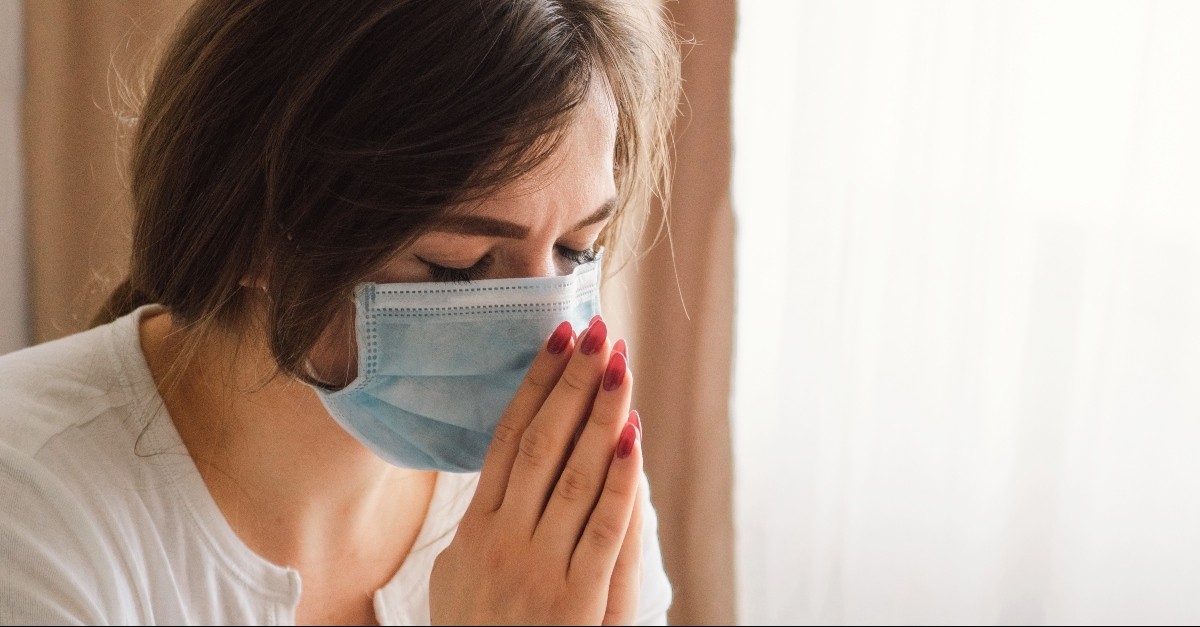 4. Pray for Understanding of Earthly Issues
God in His compassion, "remembers that we are dust," (Psalm 103:14b). Our best efforts to sort out the stuff of our experience leave us scratching our heads or wringing our hands.
"If any of you lacks wisdom," and we do, "you should ask God, who gives generously to all without finding fault, and it will be given to you," (James 1:5).
Our gentle Heavenly Father invites us to ask for help disentangling ourselves from thinking with only the limited insight of where we live. He motions us in close, letting us know He'll give us lots of help getting His perspective when we ask.
Without stopping to ask for insight, we lack it. We move ahead with a down-sized version of what we could access through getting on our knees and getting a better grasp on what we see and experience.
God understands we'll make our best-laid plans with what we know, but He assures us His all-knowing plans will win the day. By stopping to raise a plea for God's perspective to shape our own, our earthly plans gain heavenly purpose.
"Many are the plans in a person's heart, but it is the Lord's purpose that prevails" (Proverbs 19:21).
God hasn't left us to muddle through as mankind without giving us insider access to His heavenly ways of seeing our lives. Like a parent who knows a telescope will amaze a childish mind straining to see the stars, He invites us to, "Come look at this."
Through the lens of God's truth, we find clarity and magnificence in what was once only darkness. He wants us to see our earthly days with the heavenly scope of eternity.
Photo Credit: ©iStock/Getty Images Plus/Anastasiia Stiahailo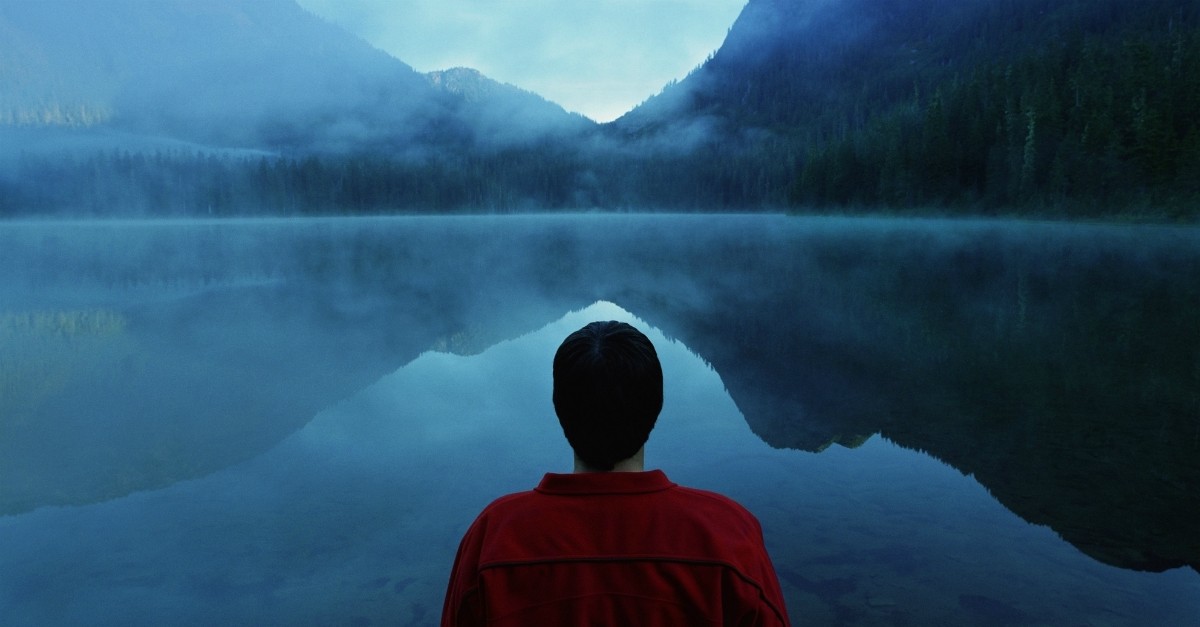 5. Set Your Mind to Think Straight
Enticed by passing experts, flamboyant opinions, or new voices, our gaze drops to earth over and over. We find it hard to take our eyes off shiny things marketed by media or other men.
Most offer assurances of their significance, promising to be more than man-made mist. Temptation whispers that to look away and compare issues to God's word is to risk missing out or being left out. Earthly things and people promise to be the answer we've been waiting for.
It's okay to stop fixating on fixing things of earth. God says, "Set your minds on things above, not on earthly things," (Colossians 3:2). This doesn't mean we abdicate our role to actively benefit things of this world with earthly good.
However, to "set" our minds is to get understanding by directing our affections in a specific direction.
We love things, make things, get things, and pursue things. While things aren't offensive in themselves, God draws our attention to the priority of thinking in His ways to live in His ways as His people for His glory.
"No one serving as a soldier gets entangled in civilian affairs, but rather tries to please his commanding officer," (2 Timothy 2:4).
With life now in the bigger picture of life forever, we're free to let go of pre-occupation with "here." We know God actively shepherds life's circumstances, good and bad, for our good. "And we know that in all things God works for the good of those who love him, who have been called according to his purpose" (Romans 8:28).
Although it is an expression of God's love to fight for justice and mercy in the world, a heaven-focused mindset keeps these things in perspective.
Because of God's nature and His authority over all things here and there, earth and heaven, we can trust Him. He's fully aware of events playing out globally, nationally, locally, and personally. What a relief!
We can keep a heavenly perspective about earthly things by directing our minds to God's truth. God's got this.
Photo Credit: ©GettyImages/Mike Powell