5 Healing Bible Verses for You and Your Family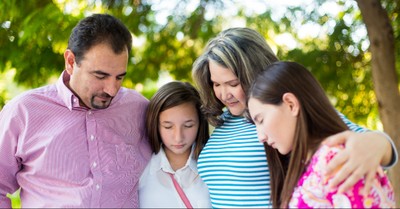 By Stephen Sanders, Crosswalk.com
The Bible speaks often of miraculous healing through the work of Jesus Christ and faith in God. Our Lord is able to provide both physical and spiritual healing, and wants to do that for you!
When you are overwhelmed with health problems, bad news, or relationship struggles, the Word of God can be your source of supernatural help. Don't give up! God promises greater things in store - a future filled with promise and hope!
It is evidenced through both Old Testament and New Testament Scripture that God does have the power to heal our physical bodies. Miraculous healings still happen today!
WATCH: 5 Healing Bible Verses for You and Your Family
A Prayer for Healing Sick Family and Friends
Lord Jesus, thank you that you love [name of person who needs healing]. I know that you hate what their illness is doing to them/me. I ask that you would heal this disease, that you would have compassion and bring healing from all sickness. Your word says in Psalm 107:19-20 that when we call out to you the Eternal one you will give the order, heal and rescue us from certain death. In the Bible, I have read of miraculous healing and I believe that you still heal the same way today.
I believe that there is no illness you cannot heal after all the bible tells of you raising people from the dead so I ask for your healing in this situation. I also know from my experience of life on earth that not everyone is healed. If that happens here than keep my heart soft towards you, help me to understand your plan and help me to be excited about heaven. God, I thank you that [name of person who needs healing] belongs to you and that you are in control of everything that happens from our first breath to our last sigh. Amen. - Wendy van Eyck
Check Out More Of Our Favorite Bible Verse Videos!
Photo credit: ©GettyImages/Aldomurillo