Max Lucado on Experiencing the Holy Spirit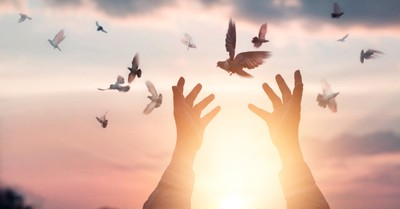 By Jennifer Slattery, Crosswalk.com
Jennifer Slattery interviews pastor, speaker, and best-selling author Max Lucado on every Christ follower's source of life, power, and peace. His message is for the hurting, the guilty, the lonely, and the discouraged, to whom he says, "God loves you, let Him."
In this video, Lucado discusses his latest book titled Help Is Here: Finding Fresh Strength and Purpose in the Power of the Holy Spirit. This book offers readers an invitation to experience the energizing strength of the Holy Spirit. He compassionately understands the overwhelming weariness that many of us carry from the stress of life, the challenges we face, the questions that we can't answer, and the problems that we can't solve. Lucado boldly proclaims that there is Heaven-sent help – someone who is ever-strong and powerful, never tires, always near, and unhindered by what hinders us.
Scripture assures us, God does not want us to live enslaved to fear, weighed down by stress, and overpowered by personal weakness. Christ promised us joy, peace, and inexpressible freedom. He also promised to give us the power to experience each of those supernatural gifts. In this video, Lucado shares a time when, attempting to carry his ministry in his own strength, the burden became nearly crippling. During that time, he was studying the Gospel of John with his church. He came to John 14 and read Jesus describe the Holy Spirit as our helper and comforter: "And I will ask the Father, and he will give you another advocate to help you and be with you forever—the Spirit of truth" (John 14:16-17).
Looking back now, he sees the healing and hope that gradually came into his life through his time in prayer. He found fresh hope and strength through the Holy Spirit. This is when he began to see the Holy Spirit as our helper sent from Heaven.
To hear more from Jennifer Slattery's podcast, Faith Over Fear, go to https://www.lifeaudio.com/faith-over-fear/episodes
Photo Credit: ©GettyImages/ipopba