Travel Tip - ETIAS Unveiled: The Future of European Travel for Americans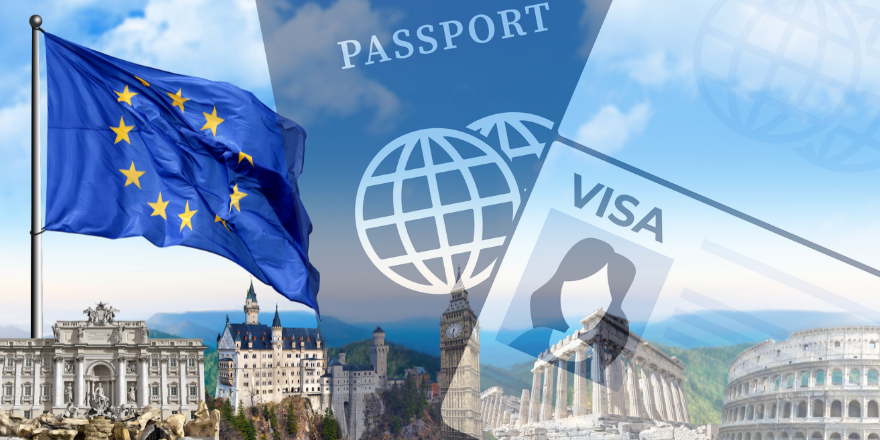 You may have heard about this somewhere in the last few months so let me set the record straight. If you are an American or Canadian citizen with a respective passport, then you previously did not need a visa to enter European Union countries. Well, beginning sometime in 2024, you now will need to apply for and be approved for an entry visa. The EU is giving us plenty of warning and frankly, I don't see what the big fuss is about. The process will be online and I am told it will be efficient and help ease the entry points. Nevertheless, let's go through the details so you are fully prepared to travel to Europe.
First, what is a visa requirement? A visa requirement is a condition or formal process set by a foreign country that mandates individuals from another country to obtain an official authorization before entering its borders. This authorization, known as a visa, grants permission for the individual to visit or stay in the foreign country for a specified period and purpose, such as tourism, business, education, or work. The visa requirement varies depending on the country being visited and the nationality of the traveler. Fulfilling the visa requirement involves submitting a visa application, providing supporting documents, and, in some cases, attending an interview at the embassy or consulate of the destination country. Adhering to the visa requirement is essential for legal and hassle-free travel, ensuring that travelers can enjoy their time abroad without facing entry denials or potential legal issues.
Introducing ETIAS: Simplified Travel Authorization for Europe
Designed to streamline travel procedures while ensuring security, ETIAS is a revolutionary electronic travel authorization system for citizens of visa-exempt countries planning to visit Europe.
Understanding & Enhanced Security
ETIAS is an innovative electronic system implemented by the European Union to enhance security and facilitate hassle-free travel for visitors from visa-exempt countries. It simplifies the entry process by allowing travelers to explore multiple European countries with a single authorization, making it a convenient and time-saving solution. The primary goal of ETIAS is to bolster Europe's security by cross-referencing travelers' information against various security databases. By identifying potential security risks, ETIAS ensures that only legitimate travelers gain entry into Europe, making it a safer destination for all.
Who Needs ETIAS Authorization?
Starting from its implementation date which has yet to be announced, citizens from visa-exempt countries will be required to obtain an ETIAS authorization before their trip to Europe. This includes nationals from countries that previously enjoyed visa-free travel to the region.
Simple Application Process
The ETIAS application process is straightforward and user-friendly. Travelers can easily complete the online application by providing essential personal information, travel details, and passport data. Additionally, applicants will answer a series of security-related questions. The screening process checks information against various EU security databases, ensuring a comprehensive review.
Fast Approval and Convenience
ETIAS aims to process applications quickly, typically within a few minutes. It is recommended to apply well in advance of the intended travel dates to allow sufficient time for approval. Once approved, the ETIAS authorization will be electronically linked to the applicant's passport, eliminating the need for physical documents or stamps.
Cost and Validity
The ETIAS authorization comes at a nominal fee for applicants between the ages of 18 and 70. It will be valid for multiple short-term stays within Europe, each stay not exceeding 90 days within a 180-day period. This flexibility allows travelers to explore various European countries without the need for separate visas.
Europe has always been a captivating destination, and with ETIAS, it becomes even more accessible to travelers worldwide. As you plan your European journey, embrace the ease and security that ETIAS provides, making your trip a memorable and worry-free experience. Get ready to immerse yourself in the diverse cultures, breathtaking landscapes, and historical treasures that Europe has to offer! And good news, I'll be right there with you!
I'll see you in line at security.