Come as You Are This Easter - Easter Devotional - March 19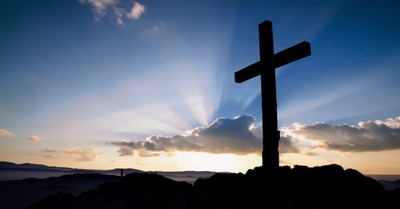 Crosswalk.com

"He will send down help from heaven to save me because of his love" (Psalm 57:3a TLB).
There's a myth that says you've got to clean up your act before you can come to God: "I've got to get it all together. There are a few things I've got to get right in my life first, and then I'll come to God."
It's like brushing your teeth before going to the dentist to have your teeth cleaned or washing the dishes before you put them in the dishwasher or picking up the house before the maid gets there! Why do we do this?
The truth is, God doesn't expect us to clean up our act before we approach him. The death and Resurrection of Jesus is God's statement on that. Jesus spread out his arms and said, "I love you this much. Now, just come as you are."
In Psalm 57:3, the Bible says, "He will send down help from heaven to save me because of his love" (TLB). That's what Jesus did on Easter. And that's why we can bring our messes and failures to God.
There are people you know who think God will never love them because they've made such a mess of their lives. But you know God wants them to come as they are. Help them hear the Good News from Jesus. Invite them to come to church with you this Easter. It's such a simple thing to do, but it can make a difference that will last for eternity.
Play today's audio teaching from Pastor Rick >>
Talk It Over
What messes from your past do you have a hard time believing that God can forgive?
Who do you need to invite to Easter service so that he or she can hear the Good News of God's love and grace?
Why do you think people feel like they have to clean up their lives or their appearance before they even walk through the doors of a church?
For more Daily Hope with Rick Warren, please visit pastorrick.com!
---
Your Gift DOUBLES to Reach Even More People Around the World for Jesus!
Thank you for your generous gift below to help take the Gospel into all the world and make disciples of nearly every nation through messages about the certain hope of Jesus.
Your support of Daily Hope helps change lives, now and for eternity.
And as thanks for your gift—doubled today by the $50,000 Matching Grant—we'll send you Pastor Rick's 40 Days in the Word Bible study, a 6-session video series and accompanying workbook designed to help you develop biblical habits that reignite a passion for God's Word and renew your relationship with Jesus.
Request your study kit when you give today—and thank you for partnering with us to share the hope of Jesus all around the world!
*All gifts will be doubled up to the full amount of the grant.
*The USA IRS code permits you to deduct the amount of your financial gift to Daily Hope that exceeds the fair market value of materials you received from Daily Hope.

This devotional © 2018 by Rick Warren. All rights reserved. Used by permission.
You can listen to Rick Warren on OnePlace.com.