New Life Live! with Steve Arterburn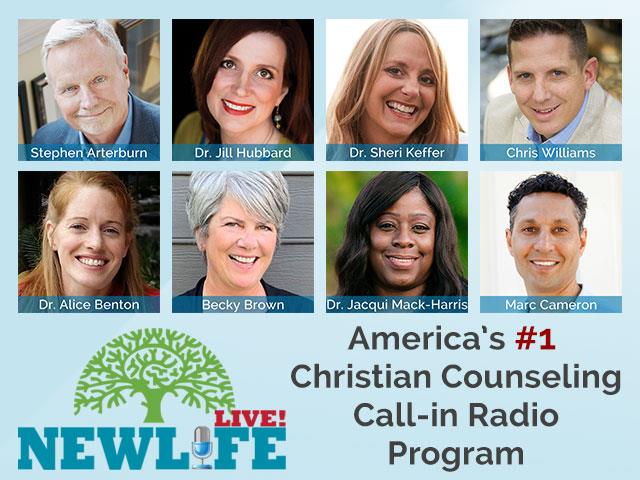 Listen on 98.3 KDAR FM
Monday
4:00AM - 5:00AM, 1:00PM - 2:00PM
Tuesday
4:00AM - 5:00AM, 1:00PM - 2:00PM
Wednesday
4:00AM - 5:00AM, 1:00PM - 2:00PM
Thursday
4:00AM - 5:00AM, 1:00PM - 2:00PM
Friday
4:00AM - 5:00AM, 1:00PM - 2:00PM
Saturday
11:00PM - 11:55PM
Latest Broadcast
New Life Live: August 21, 2019
8/21/2019
Hosts: Steve Arterburn, Dr. Sheri Keffer, Dr. Alice Benton Caller Questions: - How can we convince our daughter-in-law to let us see our granddaughter? She thinks we don't care. - Would it be better for my kids if I separate from my husband who leaves me emotionally drained? - Is it OK for me to set boundaries with my mom after her stroke and a difficult brother? 
Featured Offer from New Life Live!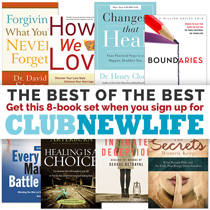 Club New Life
When you join Club New Life, we'll send you The Best of the Best, an 8-book set of our most popular books. The books included are: How We Love, Changes the Heal, Boundaries, Healing is a Choice, Intimate Deception, Forgiving What you Never Forget, Every Man's Battle and Secrets Women Keep. For more information about these gifts, visit our website at newlife.com. If you are already a Club New Life member, this can be yours when you increase your monthly giving by $10 or more.