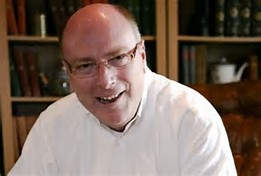 Charles Morris is your host for Haven Today, a nationally syndicated program that has been on the air for over 80 years and still going strong!
Show Links:
---
As Speaker and President of Haven Ministries, Charles Morris brings a rich background to Christian radio from secular media. Starting his career as a broadcast news reporter, he then worked as an editor and bureau chief for United Press International. He also served as press secretary for two former U.S. Senators in addition to owning and managing a radio station.
While in seminary in Philadelphia, he began consulting and then worked as an assistant to the late Dr. James Montgomery Boice before coming to Haven as the ministry's fourth speaker in 2000. Now as the leader of the 82-year-old radio ministry, Charles is always thinking of ways to lead Christians and non-Christians to Christ – hence the familiar slogan, "Telling the great story … it's all about Jesus."
Charles, and his wife Janet, have co-authored several books including Saving a Life, Jesus in the Midst of Success, and their most recent book, Missing Jesus. They have three children and are also the proud grandparents of Charlotte, Gracie, Ricky and Charlie.